About Us
Iliad International Pty. Ltd.
Iliad International Pty. Ltd. Australia is a leading company active in providing services in Education, Immigration, Investment, Property, Import and Export, Travel, Translation ,Insurance and Media .
Iliad International Pty. Ltd. Iran is a leading student recruitment company active in providing services for students interested in studying abroad. Iliad International, founded in Iran in 2005, is one of the pioneers of professional recruitment services. The company now recruits students to study in Australia, New Zealand, United States, Canada, United Kingdom, Malaysia, Germany, Italy and the Netherlands. Iliad International aims to be one of the finest agencies in the world. Growing esteem is the company's policy for achieving high regard and for making a distinctive contribution to the Iranians and the world society.
A Globally Recognized Organization
In the past 10 years, Iliad International has achieved recognitions for the services in immigration and student recruitment and therefore is certified by a number of renowned Education Agencies worldwide.
Iliad International is Certified by Iran Ministry of Science, Research and Technology

ISO 9001:2008 – For Quality Management
ISO 9001:2008 sets out the criteria for a quality management system and is the only standard in the family that can be certified to (although this is not a requirement). This standard is based on a number of quality management principles including a strong customer focus, the motivation and implication of top management, the process approach and continual improvement. Using ISO 9001:2008 helps ensure that customers get consistent, good quality products and services, which in turn brings many business benefits.

Professional International Education Resources (PIER)
Professional International Education Resources (PIER) provides people working in international education with a suite of web-based courses, products and professional tools. While based in Australia, PIER views international education through a global lens: the role is fostering excellence in international education worldwide.
New Zealand Specialist Agent
Education New Zealand is a government agency that markets and supports the growth of international education for New Zealand and assists agents with tools to promote New Zealand.

International Consultants for Education and Fairs (ICEF)
ICEF connects educators, education agents, work and travel professionals, and industry service providers to key markets and networks worldwide, supporting the growth and development of international education and global student mobility. Through ICEF's various services, education institutions and agents achieve results and efficiencies in growing international student enrolments.

British Council Education
The British Council is committed to working with quality agents who represent UK institutions. The work with agents, advisors, counselors and consultants, centers around promoting and supporting quality, professionalism and integrity. Training is a core component of our strategy.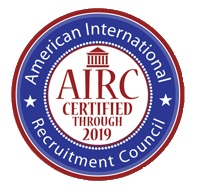 American International Recruitment Council (AIRC)
The American International Recruitment Council (AIRC) is a non-profit membership association founded in 2008 by senior administrators at U.S. post-secondary institutions, AIRC's members – representatives from accredited U.S. post-secondary institutions, pathway programs, student recruitment agencies, secondary schools, and non-U.S. educational institutions – work together to establish quality standards for international student placement in the United States. AIRC works to safeguard the interests of both international students and enrolling institutions through the promotion of ethical, standards-based international recruitment strategies. Such standards are used successfully by a range of associations concerned with the intersection of business and professional practice.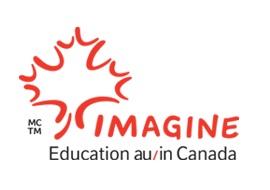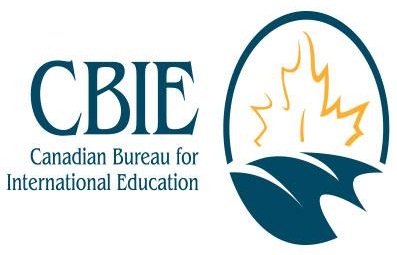 Canadian Bureau for International Education (CBIE)
The Canadian Bureau for International Education (CBIE) promotes Canada's international relations through international education – supporting the interests of foreign nationals studying in Canada and the Canadians studying abroad. It advocates for the free movement of ideas and learners across national boundaries. The CBIE is a national, bilingual, not-for-profit, membership organization comprising members from 200 colleges, universities, school boards, educational organizations, government agencies, and businesses.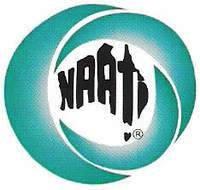 National Accreditation Authority for Translators and Interpreters (NAATI)
The National Accreditation Authority for Translators and Interpreters Ltd (trading as NAATI) is the national standards and accreditation body for translators and interpreters in Australia. It is the only agency to issue accreditations for practitioners who wish to work in this profession in Australia.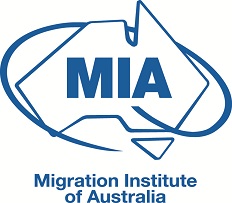 Migration Institute of Australia (MIA)
The Migration Institute of Australia was established in 1992 and is the peak membership organisation representing Registered Migration Agents. It is represented in all States and Territories in Australia and has an overseas Chapter based in London. Its membership comprises some of Australia's most eminent registered migration agents and migration lawyers both in Australia and internationally.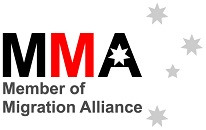 Member of Migration Alliance (MMA)
Migration Alliance is a membership organisation made up of Registered Migration Agents with the aims of leading the migration advice profession through the provision of expert advice to government and consumers, providing effective representation of both the alliance and consumers to the government, providing practical assistance and support to the membership, fostering co-operation between members for the betterment of the profession and to discharge the trust vested in the profession to provide expert and independent advice to consumers, assisting the consumer through practical support to the non-commercial sector in the provision of expert pro-bono advice, and promoting a culture of integrity.